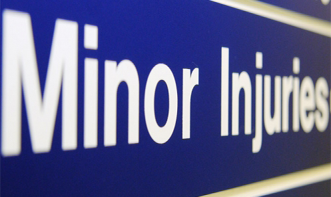 The Freedom Centre is home to a NHS Minor Injuries Unit.
Some people go straight to the Emergency department when they could be treated just as professionally and usually more quickly at a Minor Injuries Unit.
Minor Injuries Units are for patients with
•cuts/grazes and lacerations
•sprains and strains
•broken bones (fractures)
•bites and stings (including human/animal bites)
•infected wounds
•minor head injuries
•minor eye infections, foreign bodies and scratches.
Minor Injuries Units are staffed by highly qualified nurse practitioners who often have more experience and expertise in this kind of treatment than many doctors.
You don't need an appointment to visit and the waiting times are usually much shorter than those in the Emergency department as emergency staff must give priority to serious and life-threatening conditions.
Treatment Centre (within The Freedom Centre)
Preston Road
Hull
HU9 3QB
01482 344580
Opening hours
9am – 5pm Monday – Friday