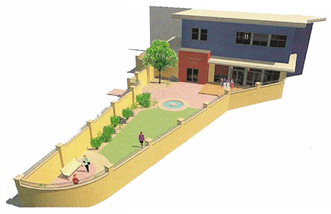 After supporting 98 proiects in the 10 years, PRNDC has left a legacy for the future development of the community.
March: Opening of the new extension at the Freedom Centre.
The Department for Communities and Local Government signed off PRNDC's Succession Strategy, ensuring a lasting legacy and charitable status for the company's assets. March 31, 2010: The end of the lO-year regeneration programme and the funding stream from New Deal for Communities. The closure of the Regeneration Centre at Flinton Grove will see the Preston Road I Neighbourhood Development Company move its base to the Craven lea I
Community House, Endeavour H.Crescent. Preston Road Enterprises is the trading arm of PRNDC and it is intended that surpluses generated will be offered up as small grants for the community.