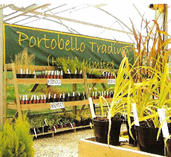 The physical change switched to housing and we started to mainstream some of our successes.
March: Hull Cityimage, the city's marketing agency, held its regular bondholders' breakfast meeting at the
I Freedom Centre for the first time. This was a I prestigious moment for Preston Road, attracting city
business leaders to the estate for the networking meeting. PRNDC Youth Board Member Annemarie
Edwards addressed the meeting.
In April, Gateway and PRNDC staged housing consultation – branded House
Talk – at the Freedom Centre.
July: One Hull, the city's local strategic partnership, unveiled a DVD which had been youth-proofed by
teenagers from the Estate who had become young advisors to the Office of the Deputy Prime Minister.
The East Hull Centre for Horticulture launched Portobello Trading, a retail arm to sell plants to the public.
The Village Centre won Best Community Project