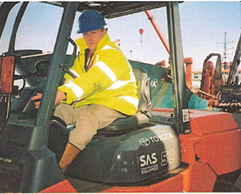 October: The empty nursery at on Maybury Primary School was converted by PRNDC into a community learning centre to provide training in IT, office skills and hoir-dressinq. Courses started for the Autumn Term, in conjunction with Hull College. Councillor Gordon Wilson, Hull's Cabinet Member for Education, cut the ribbon alongside PRNDC Board
members Jean Toker and Jeni Arnett.
Preston Road Works! – the PRNDC project for helping residents into jobs – launches by offering residents the chance to train to take jobs at nearby Hull Docks.